Aphrodite's beauty salon is based upon the Greek goddess herself… thought to be the most beautiful of all the gods, we strive with every action we take during your visit to give you a little piece of heaven and for you to feel invincible (and gorgeous) when you leave.
We are a proud retailer of GERMAINE DE CAPUCCINI skincare and perform many of their stunning treatments to drift into a zone of peace and tranquillity, please feel free to visit their website www.germainedecapuccini.co.uk to see a full list of their products and treatments.
Our Fabulous loyalty scheme is available to everyone too, collect your treatcard from reception and receive points every visit, you can earn enough points in no time to give you a treatment for FREE which you've not had before, an excellent way to try something new.
We are based in the heart of Emmer Green, Reading with ample parking and amenities nearby, please see our contact page to book your appointment or you can download our free app where you can book, amend or cancel your appointments and see your future bookings.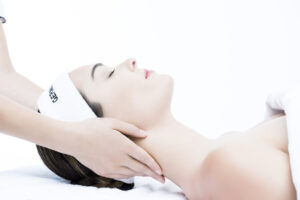 It's our 10th birthday in April and we are working behind the scenes with Germaine De Capuccini to bring you something amazing to celebrate it with us!
Follow us on your socials to keep up to date!